Thanks to Ameriwade.com, the December 2010 Pet Virtual Images are now available to be seen!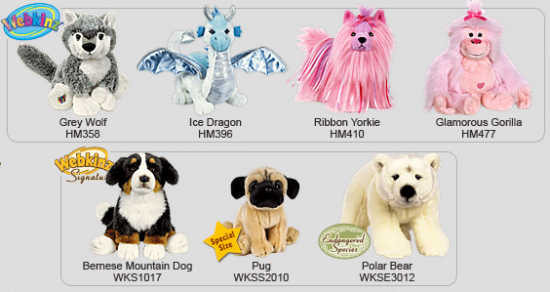 The Grey Wolf, Ice Dragon, Ribbon Yorkie, Glamorous Gorilla, Signature Bernese Mountain Dog, Small Signature Pug, and Signature Endangered Polar Bear
will be in stores in December. Have the Small Signatures replaced Lil' Kinz forever? It's been months since a little webbie has been made....
Which one is your favorite? Which one is your LEAST favorite?
~~~~~~~~~~~~~~~~