As you know, today is October 31st---Halloween!
Check your Webkinz accounts on this day! Since it is a holiday, WW should be running very slow due to users logging in and traffic.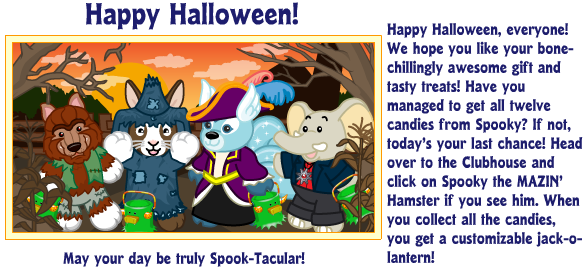 Along with special events throughout the day, WW members are also awarded a special prize pack!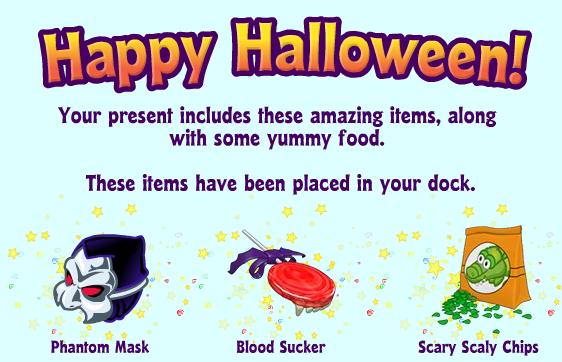 The mask is animated: it has smoke coming out of the nostrils and around the head, and the eyes sparkle.
~~~~~~~~~~~~~~~~