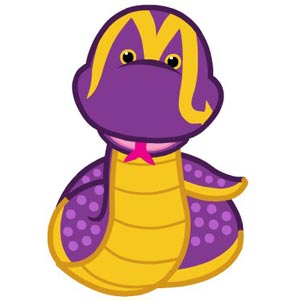 The most sensational serpent in the galaxy has finally made its way to the Webkinz Universe!
The
Scorpio Snake
is a passionate pal who is also a very good decision-maker. On weeknights, there's nothing
it likes more than charting the skies on its
Astronomer's Desk
while slurping down a
Milky Way Milkshake
!
If your birthday falls into the Scorpio sign…you'll be the perfect match for the Scorpio Snake!
Ganz is having a Scorpio Snake contest this weekend!
The Scorpio Snake has an amazing sweet tooth and just loves Halloween! What treats do you like? Post
your top 10 favorite Halloween treats this weekend, and you could win an eStore exclusive Scorpio Snake!
~~~~~~~~~~~~~~~~