Its Webkinz Fanatic's birthday on November 24th!! Lets celebrate!!
Prizes:
1000 WFD (to random people)
5 SP (to random people)
1 Piece of WW Cake (to random winner)
1 Lucky person will get a free Super Points Pet!
1 Person who owns a pet will get 10 foods for free!
1 Person will get a 100 WFD gift card
WF Was created on: Monday, November 23rd, 2009 at 6:13 PM
The first member (ginny) joined on December 26th, 2009, close after I opened WF for people to join.
WF didnt look all that great. Most of the images were not here. (the theme was just a plain green, the only edited images were the topic and stuff.)
This was the banner image: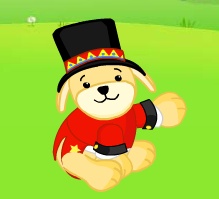 The background wasnt added until january 4th. It was just white.
Points werent introduced until january 20th.
The news portal wasnt added until a day after that
Our first staff member (nelliene) became a mod on january 23rd!

Happy 1st Birthday, WF!!
~~~~~~~~~~~~~~~~
[center]
Allen

Shelby

[/center]