Poll
How was it?
BEST EVER!

40%

[ 2 ]

Great!

40%

[ 2 ]

Fine.

20%

[ 1 ]

Ok...

0%

[ 0 ]

Not much fun.

0%

[ 0 ]

TERRIBLE.

0%

[ 0 ]

I dont celebrate Christmas/other

0%

[ 0 ]
Total Votes : 5
Who is online?
In total there are 2 users online :: 0 Registered, 0 Hidden and 2 Guests

None

Most users ever online was 106 on Wed Jul 03, 2019 6:27 am

Partner Sites

Photography is Life By brtswim


Wacky's Webkinz News By Hoodedwarbler12

Accounts dont expire??

Wed Dec 22, 2010 3:58 pm by crum98
Ganz has told us that on january 19th, your account wont expire! If it has already, you will get it back! You wont have all the same features as a normal member. But if you adopt another pet, you will unlock everything again!


Comments: 4
January 2011 Pets information revealed!

Thu Dec 09, 2010 7:17 am by brtswim
Cinnamon Dachshund: PSI - Cinnamon Bun Bed, PSF - Cinna-Bones



Ribbon Lion: PSI - Ribbon Cave Window, PSF - Licorice Linguini




Bushbaby: PSI - Super Secret Safe, PSF - Butterscotch Beetles
[url=https://servimg.com/view/15060772/71]


[ Full reading ]
Comments: 1
HUGE News in WW!

Thu Dec 09, 2010 7:11 am by brtswim
1. Kinzville Map Finally Arrives! In the most significant change to the Webkinz World layout since the redesign of the Things To Do Menu a few years ago, Ganz has added a Kinzville Map for navigation of Webkinz World!



[ Full reading ]
Comments: 2
Something Big Coming Dec. 8?

Mon Dec 06, 2010 5:45 pm by hoodedwarbler12
Ganz, on their Webkinz Newz site, has announced that something big and new is coming on Wednesday, December 8. Ganz stated the following:

"Rumor has it that something exciting is happening in Webkinz World on Wednesday. It's something you've wanted and something we know you're …

[ Full reading ]
Comments: 8
January 2011 Plushies Revealed!

Sat Nov 27, 2010 1:00 pm by brtswim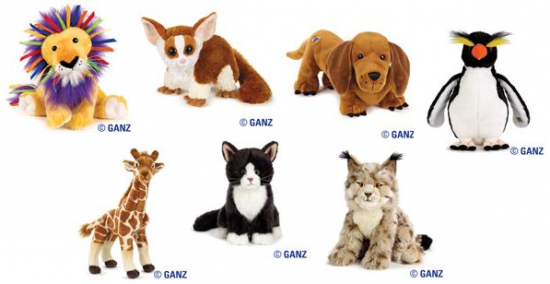 (In order) The Ribbon Lion, Bushbaby, Cinnamon Dachshund, Rockhopper Penguin, Signature Giraffe, Small

Signature Tuxedo Cat, and Endangered Iberian Lynx are all the January 2011 pets not including eStore.

These animals will be available in …



[ Full reading ]
Comments: 2
Staff Of WF
Need the staff? Here are their user names. Click on the button that says 'PM' to PM them.


Founders:




crum98



Administrator:
pup5115
Moderators:
Nelliene
Hoodedwarbler12
Webkinz Trainers:
brtswim
-all
Reporters:
brtswim
Graphics Staff
cat

brtswim
hoodedwarbler12
BOO!
FOUND!!
Number 6:
Join This Site!
If you join this website, WF will get more members!